Memories Scotland is the latest development of a Scotland-wide project connecting heritage resources with reminiscence activity. In 2009 the project launched as Football Memories, an innovative partnership between Alzheimer Scotland, the Scottish Football Museum and members of the Scottish Football Heritage Network. This archive of football images became the central resource for reminiscence activity, with groups meeting Scotland-wide to share their Football Memories. Following a successful one-year pilot, the demonstrably positive impact on quality of life for people living with dementia saw the project established as the world's first national football reminiscence programme. As this impact has developed over the years, so has the project's reach. Both the archive and local groups have expanded to include additional sporting heritage - namely cricket, rugby, golf, shinty and speedway.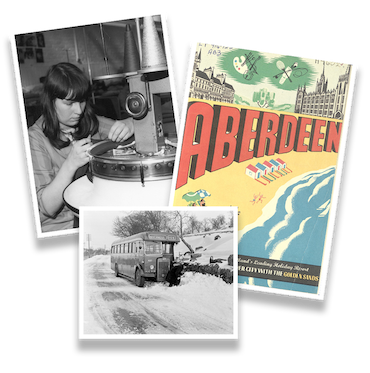 In 2021, the archive was relaunched as Memories Scotland. Building on the existing infrastructure and experience of Football Memories, Memories Scotland is the result of a partnership with Scottish libraries, supported by the Scottish Government's Public Library Improvement Fund administered by the Scottish Library and Information Council. So far, twenty-three regional library services have signed up to the project, sharing social history resources from their local studies collections and working to develop Memory Groups within their venues. The project is managed by a Steering Group under the leadership of North Ayrshire Libraries, with representation from East Dunbartonshire Leisure and Culture Trust, Falkirk Community Trust, Glasgow Life, South Ayrshire Libraries and South Lanarkshire Leisure and Culture Trust as well as the National Library of Scotland and both the Chair and Football Memories lead of the Scottish Football Museum. A Library Development Officer is working with library partners to coordinate their contributions to the archive and plan for the roll-out of new Memory Groups.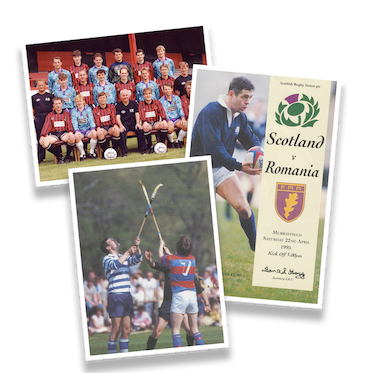 With the addition of wider social history resources on the themes of Working Life and Social Life, the Memories Scotland archive is set to engage new audiences with this expanded collection of historical images, artefacts, film and audio. As well as having access to this growing archive, new Memory Groups will extend their participation beyond those living with dementia. In the wake of a pandemic which has left many individuals within our communities feeling isolated, Memories Scotland aims to bring people together in reminiscence. Library-based Memory Groups will open their doors to a wider range of participants, complementing the continued development of the project in sports clubs and other community settings across Scotland.
For more information on becoming a participant or facilitator, or if your organisation wants to sign up as a partner, please see our page on how to Get Involved. Further information is provided on our Frequently Asked Questions page. To get in touch, please email hello@memories.scot.